Pet Vaccinations at Our Animal Hospital in San Jose
If your pet is in need of vaccinations, our full-service animal hospital in San Jose is here to help! In addition to pet vaccinations, Alum Rock Animal Hospital provides a wide range of veterinary services in a welcoming and friendly environment. Our very own Garry Bath has extensive experience in working with pets and helping them achieve better health and wellness. Whether you have a dog or cat, we can handle all your pet's vaccination needs right here in our office.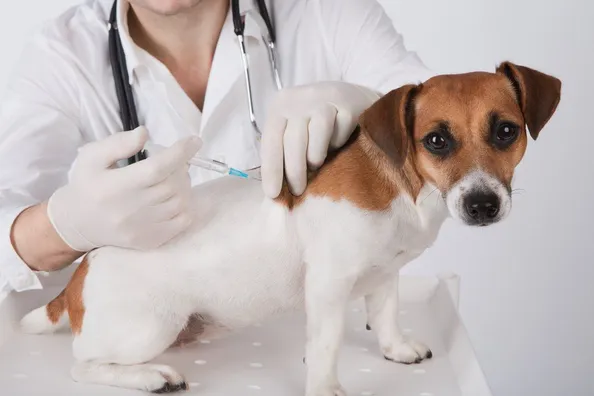 Reasons to Vaccinate Your Pet
There are countless reasons to make sure your pet is vaccinated. First and foremost, vaccinating your pet protects both them and you/your loved ones against the spread of serious illness and disease. Did you know that rabies is not only deadly to pets but can be passed onto humans and is just as fatal to us? This alone should be reason enough to make sure your pet is vaccinated against rabies. However, it is also worth noting that most states have strict laws in place that now require pets to be vaccinated against this disease, and you could face hefty fines or penalties if you fail to do so.
Furthermore, if you even plan on boarding your pet or having your pet professionally groomed, you will need to bring in proof of up-to-date vaccinations in order to receive service. Any reputable facility will require this for the safety and protection of their workers and the other pets there.
Finally, having your pet vaccinated can help you to avoid expensive veterinary costs down the road.
Which Pet Vaccinations Does Your Pet Need?
Not sure which pet vaccinations your dog or cat is due for? Not to worry; if this is your first time visiting Alum Rock Animal Hospital, we simply ask that you bring your pet's most recent veterinary paperwork with you so we can review it and determine which vaccinations your pet is due for. From there, we can also provide you with an updated vaccination schedule so you can plan accordingly.
For cats, we will typically recommend the following core vaccines:
feline herpesvirus
feline calcivirus
rabies (every 1-3 years)
panleuk/distemper
If you have a dog, then core vaccines are as follows:
rabies (once every 1-3 years)
parvovirus
adenovirus
parainfluenza
distemper
lepto
With every pet that we vaccinate, we will always review your pet's health, lifestyle, and other important factors before making any specific recommendations. For example, vaccines for an indoor cat may differ slightly from vaccines recommended for a cat who goes outdoors daily.
Schedule an Appointment With Our Veterinarian in San Jose
If you're ready to schedule your pet's appointment with our veterinarian in San Jose, give Alum Rock Animal Hospital a call at (408) 258-2735 to get started. We'd be happy to answer any questions you may have about our practice or our services when you call, and we can find an appointment slot that works with your schedule!