The Place to Go for Pet Boarding in San Jose
No matter how much of a homebody you may normally be, there are times when you've got to pack your bags and head off on that vacation, business convention, hospital stay or other trips. Unfortunately, it may not be convenient, wise or safe to bring your beloved pet along with you -- but leaving him at home by himself isn't a good idea either. Fortunately, you have an ideal alternative that can help ensure your pet's happiness and well-being while you're gone. Here at Alum Rock Animal Hospital, we're proud to offer veterinary pet boarding in San Jose.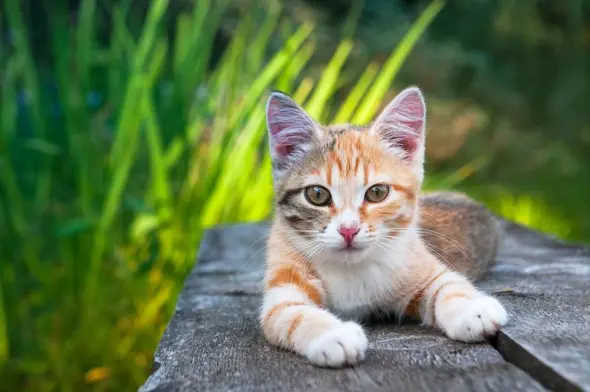 Why You Should Board Your Pet
Can you get away with simply having a friend or relative stop by a couple of times a day to feed your pet? While you may know some people who do this, it can actually prove both traumatic and risky for many animals. Pets thrive on the presence of humans (or at least other animals), and when they feel that they've been deserted, they can experience intense separation anxiety that may continue to cause problems even after you return. You must also consider the possibility that a medical incident may occur when no one is around to see or respond to it. If your pet is geriatric or struggling with a known condition, he may need not only close supervision but also regular doses of medication or other treatment. Boarding your pet at our veterinary facility relieves all of those worries.
Dog Boarding and Cat Boarding at Alum Rock Animal Hospital
We offer both dog boarding and cat boarding services at Alum Rock Animal Hospital. We recognize the fact that these two very different creatures may have different boarding preferences. That's why we provide plenty of social interaction for our canine visitors as well as more quiet, serene surroundings for our feline guests. But all the pets who enjoy our boarding services will receive a superior level of care, from clean, spacious enclosures to high-quality food and regular playtime opportunities. Of course, we will also provide whatever degree of attention and affection your pet is comfortable with so he never feels abandoned or lonely.
Don't forget about the medical benefits of veterinary pet boarding in San Jose. Our dog boarding and cat boarding services include any necessary treatment and monitoring of ongoing medical conditions. If a sudden health crisis strikes, what better place to be than Alum Rock Animal Hospital?
Ready to Schedule Your Pet's Boarding Stay? Call Us Today!
It's never too early to start planning pet boarding in San Jose. Not only can our facilities fill up far ahead of heavy travel seasons, but you may also need to make sure your pet's vaccinations are up to date in advance of the boarding dates. Call Alum Rock Animal Hospital today at (408) 258-2735 to discuss your pet's boarding stay with us, get all the details, and book a reservation!