Our Services From Our San Jose Veterinarian
Alum Rock Animal Hospital is a full-service animal hospital. Our San Jose veterinarian takes emergency patients as well as less urgent medical, surgical, and dental issues and preventative care. If you are in search of a veterinarian in San Jose who will take superior care of your small pet, you can trust Dr. Garry Bath and the team at Alum Rock Animal Hospital.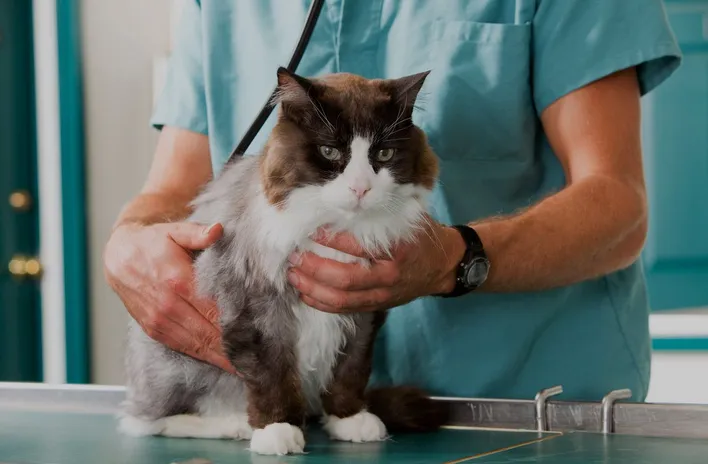 Pet Services Offered in Our San Jose Veterinarian Office
We are experienced in all types of conditions and treatments and offer a wide variety of pet services in San Jose, such as:
Urgent Care and Emergencies
A medical emergency can be stressful, especially since immediate action may need to be taken. Call us during our daytime hours and tell us about your situation. If the emergency can't wait for an appointment, we will make plans to see your pet promptly upon your arrival to Alum Rock Animal Hospital.
Pet Wellness Exams & Preventative Care
Your veterinarian in San Jose considers annual pet wellness exams as a critical part of your pets care. Wellness exams can result in early detection of diseases and parasites. They can uncover dental or dermatological problems. Annual pet wellness exams become increasingly important as your pet ages.
Vaccinations
Pets will need varying vaccinations depending on their size, age, breed and whether they are indoor or outdoor pets. Our San Jose, CA veterinary team will ensure your pet is up-to-date on these important vaccines.
Spay and Neutering
Beyond controlling the unwanted pet population, spay and neutering has some beneficial health and behavioral aspects. It can minimize and eliminate some types of cancers and can stop unwanted behavior like "spraying". Spay and neutering is a procedure that can be done as young as 5 months.
Pet Surgery and Internal Medicine
We understand the seriousness of any surgical procedure on a pet. That's why we use sophisticated diagnostic techniques to fully ensure surgery is necessary. Rest assured, our San Jose veterinarian prioritizes the health and comfort of your pet through appropriate pain management procedures.
Dental Care
Some dietary problems can be the result of poor dental health. An impacted tooth, chipped or cracked teeth, infections and stomatitis are all common dental issues in pets. Our team can help set your pet on the path to better dental health.
Flea and Parasite Prevention and Care
Fleas and parasites can be relatively common in some small animals. When it is too late for preventative measures, determining the extent of the infestation and an appropriate treatment is important for quick resolution. This is also important for the dermatological health of your pet.
Prescription Diets
Many pets can benefit from higher quality, prescription diets to best maintain the health, energy and coat. This diet can depend on their size, breed and age. Our team can put your pet on a diet to help them maximize their quality of life.
Digital Radiology
Newer diagnostic technology like digital radiology helps us see "inside" a pet to determine medical issues and potential resolutions. This enhances our ability to explore what's going on internally with a pet without invasive exploratory surgery.
Geriatric Care
Pets age faster than humans. They are also exposed to many of the same maladies and illnesses. Vision may lessen and they may experience joint and muscle pains. If your pet is over seven years old it's important you schedule at least one pet care exam annually.
Make an Appointment with Our Veterinarian in San Jose Today
If you are in search of a veterinarian in San Jose, contact us at Alum Rock Animal Hospital by calling (408) 258-2735 and making an appointment today. Alum Rock Animal Hospital is located at 2810 Alum Rock Avenue in San Jose, CA.