The veterinarians and staff at Alum Rock Animal Hospital offer a full array of services in our San Jose office. Lead veterinarian Dr. Garry Bath and the rest of our teamwork in partnership with you to ensure that your family pet receives the best treatment possible.
Whether you are bringing a pet in as a new patient or are a longtime member of our extended family, we are honored to be your veterinarian in San Jose, CA. New patient registration forms, an idea of what to expect during your visit, payment options available, and a virtual tour introduce you to our facility. Our regular blog entries and articles covering a variety of veterinary topics offer insight and helpful resources.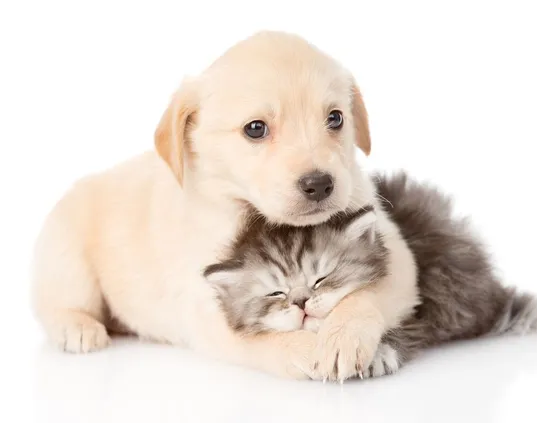 Wellness and Preventative Care Services
We want your pet to have a healthy life. Flea and tick prevention attacks parasites and ensures that your pet has a well-developed coat and skin. From young animals to our beloved senior companions, regularly scheduled wellness exams allow us to track your pet's health and address any issues with appropriate treatment plans. Regular vaccinations and dental care are important steps in this process. Other wellness and preventative care services we offer include:
Flea and Tick Prevention
Pet Wellness Exam
Puppy and Kitten Care
Pet Vaccination
Pet Dental Care
Diagnostic and Treatment Services
When serious issues arise, our veterinary team has the expertise and equipment to diagnose and care for many of the issues your pet may encounter. We will discuss with you the best options available to ensure the comfort and health of your companion. We also offer:
Pet Arthritis
Dermatology
Ultrasound
Pet Digital Radiology
Pet Eye Infections
Surgical Services
In addition to spaying and neutering, our team can provide surgical and internal medicine services when emergencies arise. During difficult moments and unfortunate incidents, our team has compassion and will suggest the best path forward to ensure the least pain and offer the greatest chance for recovery.
Pet Boarding and Grooming Services
For those traveling or needing a temporary home for their pet, our boarding services are an ideal option. We understand that being away from their human companions is a stressful event for your pet, and will create a comfortable environment during their stay. We also provide grooming services for your pet.
Schedule an Appointment with Our Veterinarian in San Jose, CA
We look forward to sharing more information about the various services available at Alum Rock Animal Hospital. Please contact us at (408) 258-2735 to set up an appointment or learn more about our veterinary services available in the San Jose area.